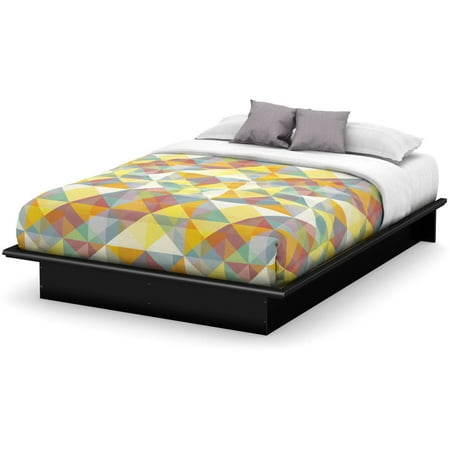 Platform beds are gaining more popularity than regular beds these days because they are more compact and provide a good support to the mattress. A platform bed saves space because it lies low on the ground and offers a solid foundation so that there is no need of a box spring. Regular beds require a box spring to be bought separately and placed beneath the mattress, which just adds to the cost. If you are thinking to update your bedroom and give it a more stylish look, you must go for the best mattress for platform bed.
Different Types of Mattresses for a Platform Bed
Before buying a mattress for your platform bed, you must consider factors such as weight, height, comfort, and support of the mattress. Since platform beds are available in many different types, it is necessary that you choose a mattress that is suitable for the bed.
A platform bed has unique features that make it different from the regular beds and thus, it gets confusing to decide on the type of mattress. A platform bed consists of slats to provide support to the mattress and you can buy a mattress that can sit perfectly on the base. Following are the 4 types of mattresses for platform bed:
Memory Foam Mattresses
Memory foam mattresses are one of the most commonly used and versatile ones. These mattresses can be used with any base; you can use them on platform beds or box springs or even place them on the floor.
If you are fond of sleeping on a memory foam mattress, you can place it on your platform bed to enjoy the support and comfort offered by it. However, you should make sure that the slats do not have a gap of more than 3 inches from each other. This is because a foam mattress can sink into the space if it is wide enough. A platform bed offers good support and breathability to a memory foam mattress.
Innerspring Mattresses
An innerspring mattress is the one which consists of coils that are wrapped inside foams from the upper and inner side. These mattresses give a good bounce and a firm feel to the sleeper.
They can also be placed on a platform bed. You won't need any box spring to support an innerspring mattress. It will feel amazing without it because of the foundation provided by the platform bed.
However, if your innerspring mattress has a requirement of using a box spring with it, you shouldn't use it with your platform bed. The only reason you can't use an innerspring mattress with a platform bed is when the mattress has been recommended by the manufacturer to be used with a box spring.
Latex Mattresses
If you love the feel of a latex mattress, you will need a strong foundation to support it. A latex mattress is much heavier than a memory foam and innerspring mattress, and a platform bed is an ideal choice for such mattresses.
However, just like the case of memory foam mattresses, you must make sure that the slats of the bed are not wide apart and are sturdy enough to hold the weight of a latex mattress. If the slats have a gap of more than 3 inches from each other, the bed will cause the mattress to sink and eventually it will start sagging.
You alsohave to consider the weight of the mattress and the weights of yourself, your partner, children, and pets so that you can match it with the recommended weight for your platform bed.
Air Bed Mattresses
Air bed mattresses are the ones that are made up of vinyl chambers or rubber materials that are placed between a fabric cover or foam. These mattresses alsorequire a solid foundation to support the weight and prevent them from sagging. This type of mattress is also available in an inflatable form, and some are reinforced with rubber or urethane plastics.
Platform beds are a perfect choice for such mattresses as they provide a solid support and foundation to the mattress. Since the mattress consists of air in most parts, sagging and sinking into the gaps are not expected.